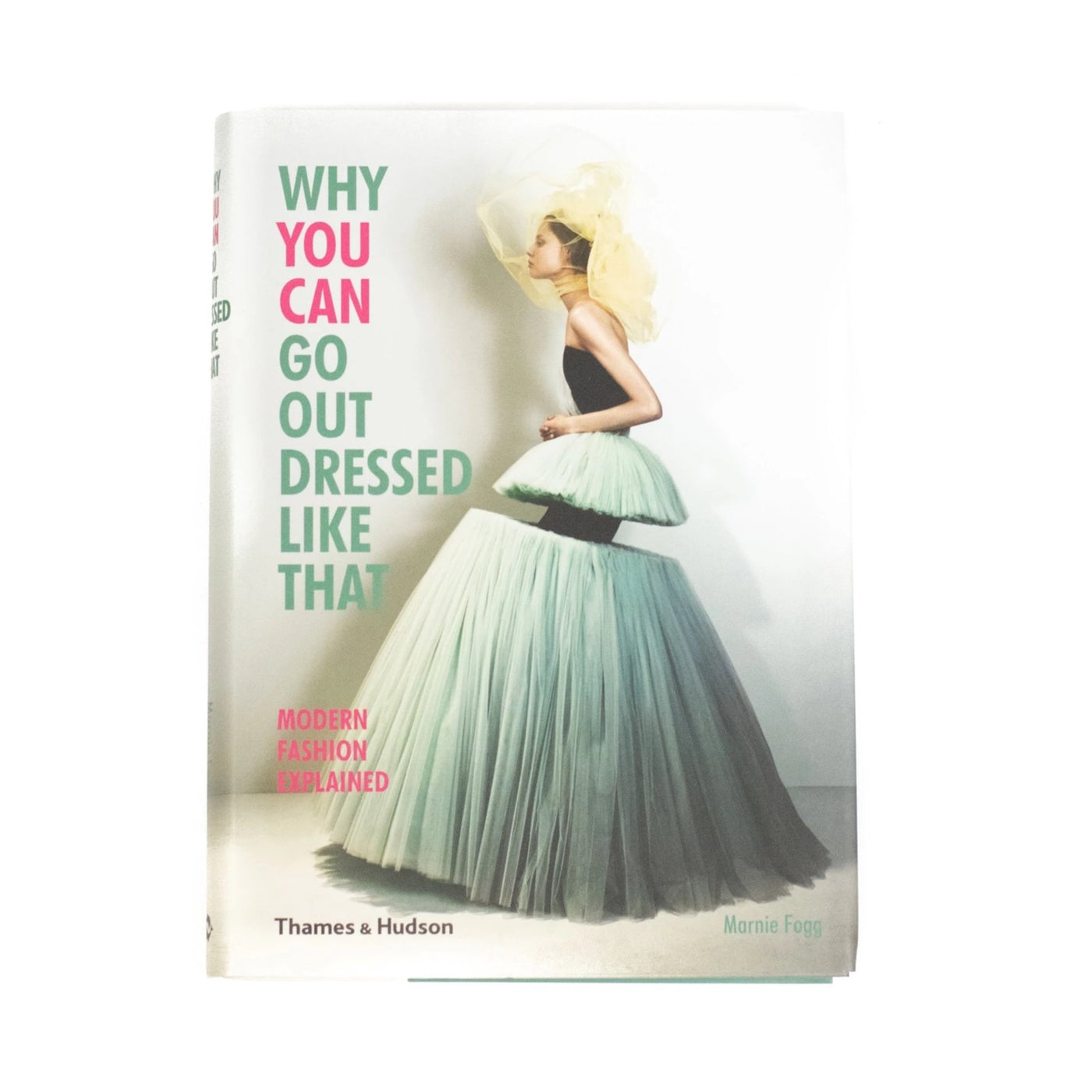 Why You Can Go Out Dressed Like That
£9.99
Contemporary fashion explained by Marnie Fogg
Published by Thames and Hudson
Many original designs elicit the response: 'You can't go out dressed like that!'. Marnie Fogg proves decisively that modern fashion is not as outrageous and unwearable as it may seem.
In an informed defence of innovative fashion, Marnie Fogg explains why challenging established codes of dress can be highly creative if also, at times, wildly controversial.
Numerous designers have pioneered cutting-edge garments throughout the evolution of fashion. Why You Can Go Out Dressed Like That features 100 of the best, from the cerebral conceptions of Comme des Garçons, to the augmented anatomies of Thierry Mugler and the exaggerated physicality of Thom Browne's broad-shouldered men.
Readers can also discover how the subversive designs of Jean Paul Gaultier, Vivienne Westwood and Walter Van Beirendonck have each redefined ideas of volume, acceptability and identity.
All too often a lack of obvious fit or purpose has been mistaken for a lack of design sophistication. Why You Can Go Out Dressed Like That explores the ways in which designers have confronted the idea of 'fit' and its relation to the form of the body, including the importance of Viktor & Rolf adopting the disciplines of topiary in order to envelop the figure in arbitrary shapes, and of Issey Miyake taking liberty with the silhouette using the active characteristics of innovative textiles.