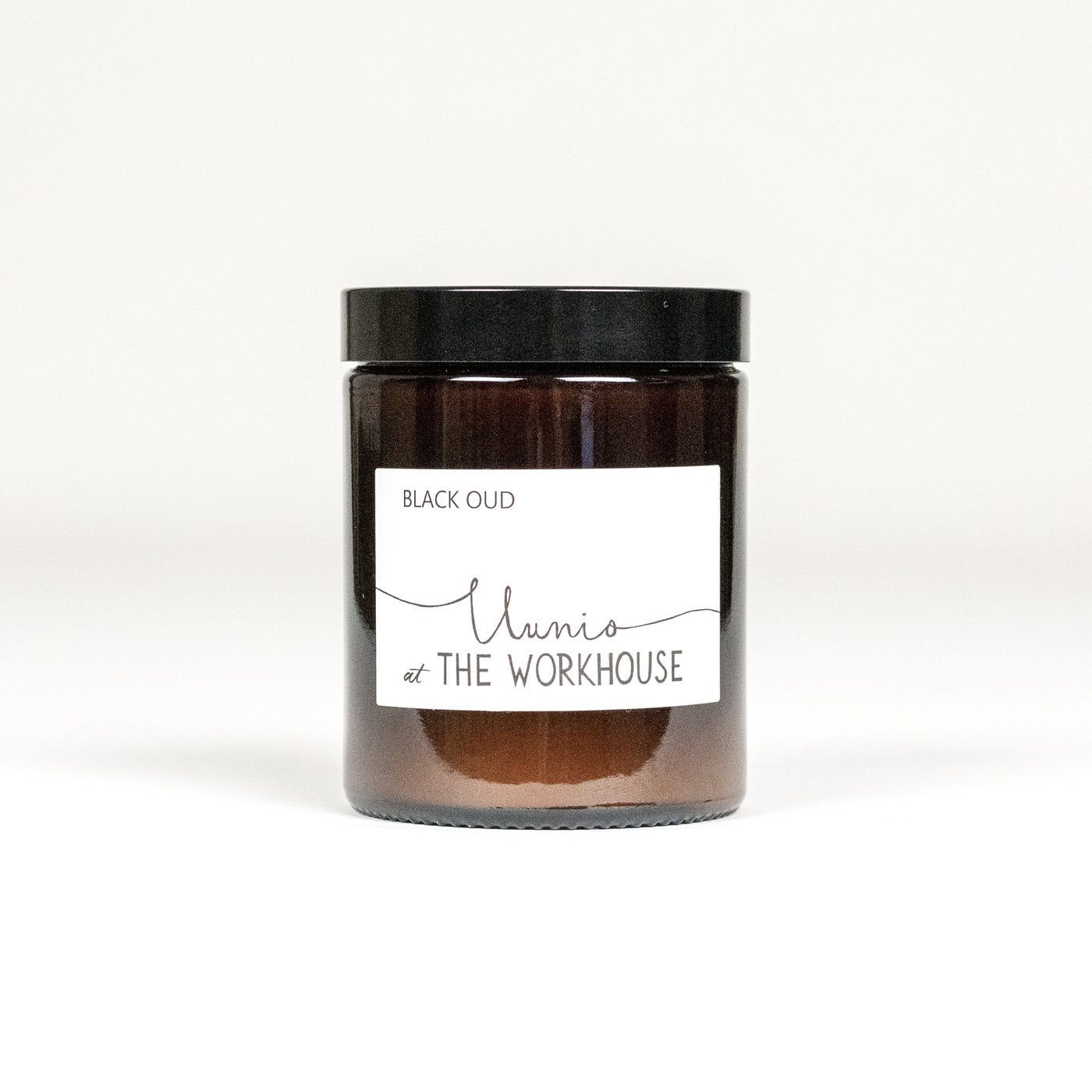 Black Oud Llunio candle
£12.50
Our Black Oud scented candle has a dark and sophisticated scent.

Our Llunio natural plant wax candles are hand made for us in Wiltshire in a solar-powered facility. They are a natural alternative to the paraffin candle and are made with very high-quality fragrances. Our range is aimed towards sensitive people who prefer strong but natural scents. Aware of the alternatives on the market that can give an immediate headache just by smelling them, we offer our customer a strong scent that is gentle on the nose!

The candles are vegan and no ingredients are used that are tested on animals. The jar is made from recycled glass and the plastic lids are recyclable.

Our fragrances have an excellent hot throw, which means the fragrance continues to smell when the candle is burning.

- 180 ml, 50 hours burning time (approx.)

- Natural plant wax candle. No animal or paraffin derived ingredients

- Diameter 6cm, Height 8cm

- Handmade in Wiltshire for the Workhouse

How to use: Never leave unattended. Burn candles out of reach of children and pets. Stop burning when 5mm wax remains. Do not leave candles near draught or anything that could catch fire. Place on a level surface, never handle when lit. The container will get hot on sides and base when lit.