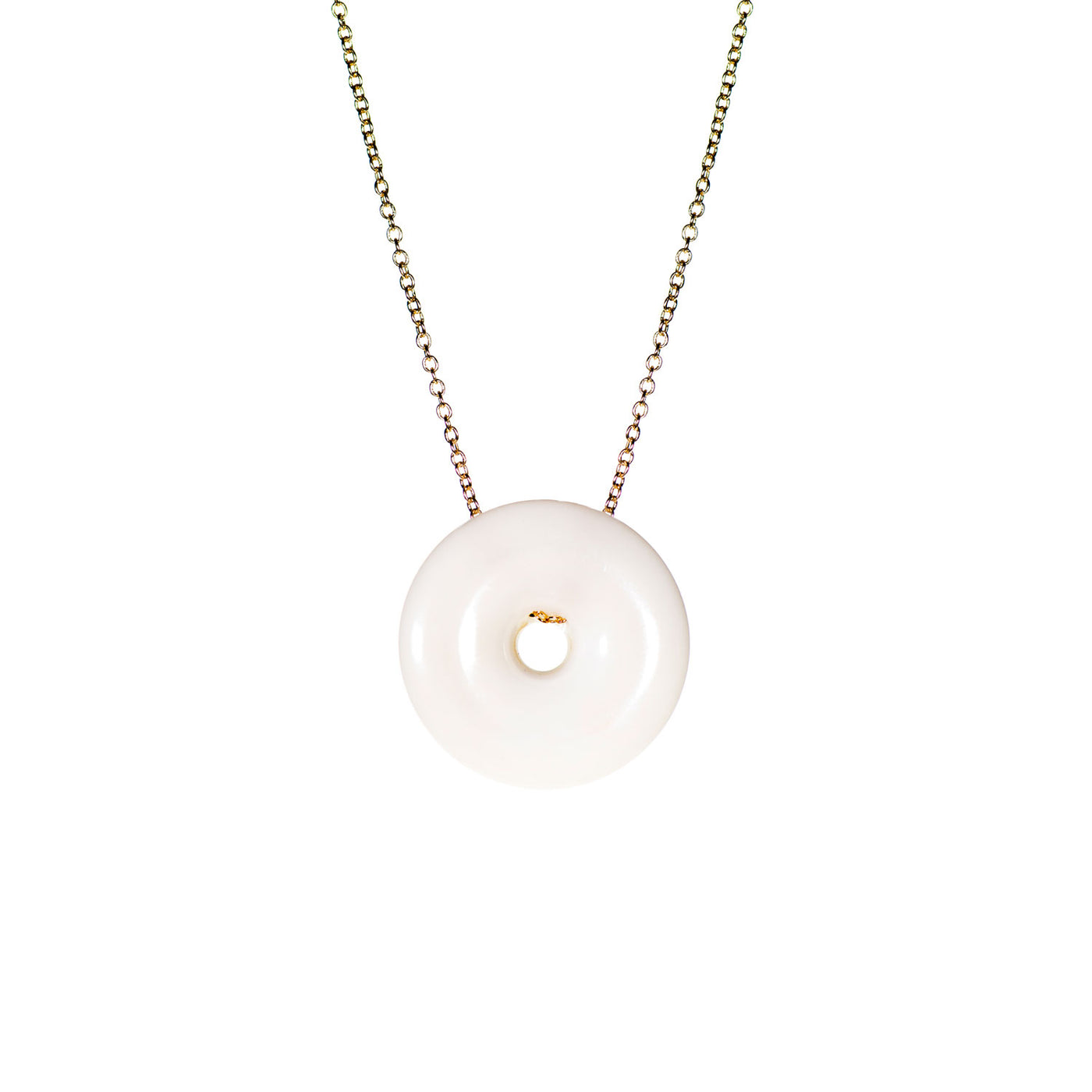 Large Tagua Circle Necklace
£17.00
Hand carved tagua from Ecuador is combined with simple brass forms that are hand cut by the women at the Hope Jewellery project in Peru. The final assembly of these pieces is completed by the Just Trade UK team of makers in their Peckham studio.
With gold plated chain.
Dimensions: approx chain length 54cm
Care Instructions:  Tagua may darken slightly over time, this is normal. It can be buffed up with a soft white cotton cloth. Although hardwearing, if dropped on a hard surface tagua could break. Never immerse tagua in water as this can cause it to crack.