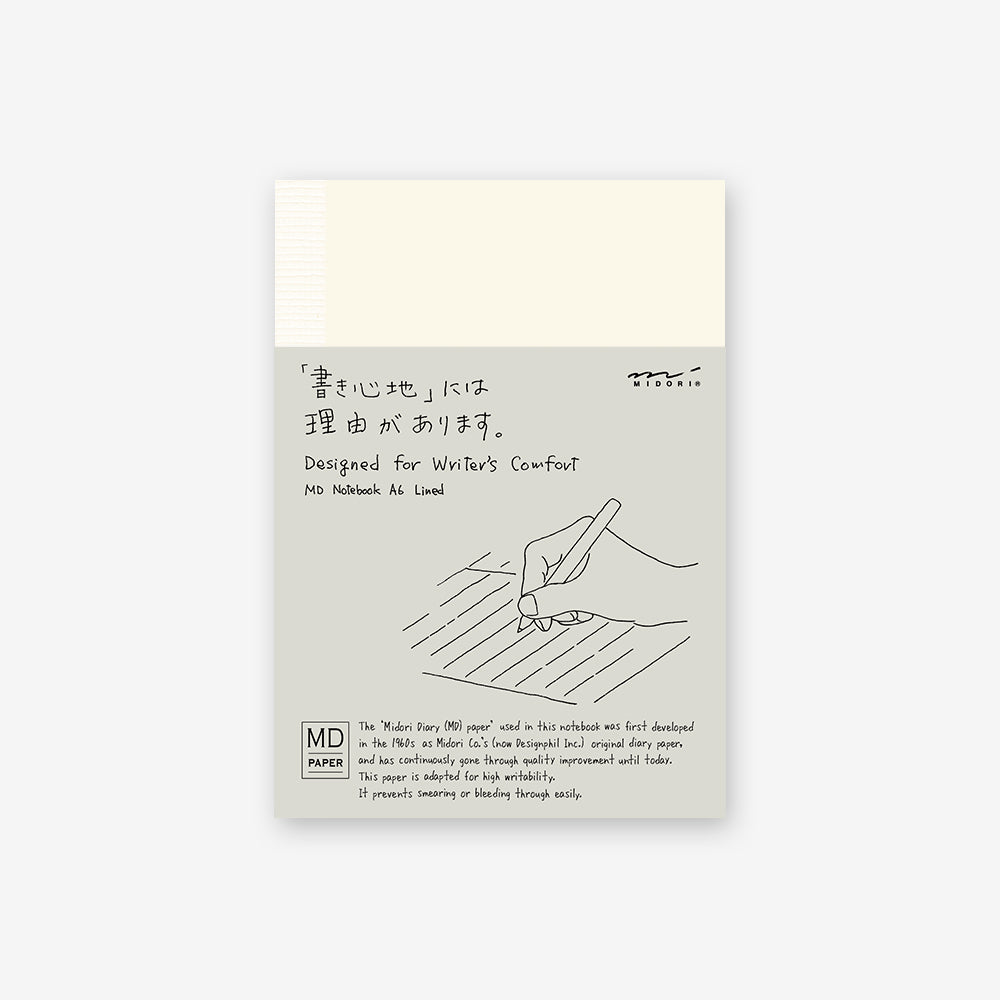 MD Notebook A6 ruled paper
£10.00
These Japanese MD Notebooks by Midori do not have a traditional cover, allowing the pages to lay completely flat.
Midori's quest to find the best form for a notebook has resulted in a design icon. Cheesecloth mesh tape, which is usually hidden under the cover of a book has been left exposed.
The notebook is created using traditional thread-stitched book-binding methods, with 16 pages of paper folded into a bundle and stitched down the spine for durability and a perfect lay-flat design.
This ruled version has a thick line at the centre so that you can divide each page in half or divide a two-page spread into quarters.
Use for notes or a diary, or add dates and use it as a schedule.
- MD paper is suitable for use with both fountain pens and pencils.
- H148×W105×D10mm.

- The MD notebooks are designed to match the sizes of books in Japan, with this A6 a pocket edition size.